Style News - StyleWatch - People.com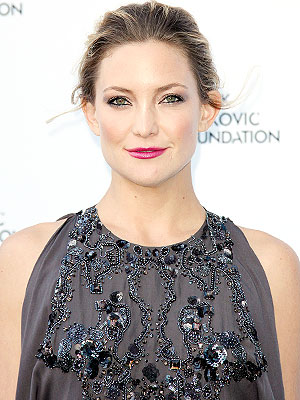 Xposure USA
Ready to retire your red lipstick? You might be after seeing this bold lip color on Kate Hudson. We definitely wanted to give the rich purpley-pink tone a try, so we dialed up her makeup artist, Charlotte Hayward, who said her goal was "to create a great, strong red carpet look that still felt like Kate." Mission accomplished!
First, Hayward prepped Hudson's already luminous skin with Shu Uemura UV under base mousse for a glow, then topped it with Almay Smart Shade mousse foundation applied with a sponge.
For a "flush [with] more depth," Hayward used Almay's Wake Up blush and highlighter on cheekbones and apples (and she dusted the highlighter around the brow bone as well), then rubbed RMS Lip2cheek cream blush in "Smile" on top.
After shading eyes with pink and mushroom colors, Hayward lined with Almay's black liner along the lashline and inside the…
View original post 101 more words